EMAIL MARKETING FOR THE PLASTICS INDUSTRY
Email marketing is often regarded as having the highest ROI of any marketing channel, making it a very cost-effective way to drive sales for your business and increase brand awareness. Did you know that you're six times more likely to get a click-through from email than on Twitter? Email marketing allows you to get your company directly into the inbox of your prospects, instead of waiting for them to come and find you. No other digital marketing method gives you this ability.
Visit Our Work page to see examples of our mailshots or contact us to discuss a campaign of your own.
If you're not already using email marketing, why not? Discover why you should be in our blog – 10 Advantages of Email Marketing (with the stats to back it up).
PlastikMedia offer a complete mailshot content, design, and send service, or we can assist you with part of your campaign – we will work with you depending on your needs.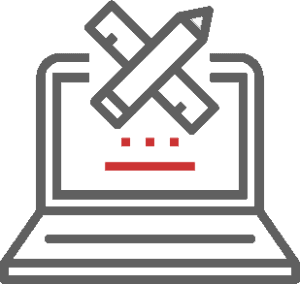 DESIGN
Email traffic is growing. In the crowded inbox of busy industry professionals, you need to make sure that your company stands out. PlastikMedia's graphic designers will create a custom HTML template that matches your company's branding down to the last pixel. The consistency of this branding ensures that you imprint on your prospect's mind.
Additionally, with over half of emails now being opened on a mobile, your mailshot needs to look smart on every device. Without exception, every mailshot we design is responsive and mobile-friendly, with specialist software allowing us to test how it will look on various devices and email clients.
PlastikMedia combine all of this with our expertise on the newest marketing trends and eye-catching design, providing you with a specialist email marketing service that you can rely on.
CONTENT
This is where we combine our marketing experience with our plastics industry knowledge. With a combined number of over 60 years operating in the plastic manufacturing market, we know your processes, terminology, and business. This allows us to write content for your business with minimal input from you and your team. All you need to do is give us a topic or product, and we'll do the rest!
However, it's not just about the technical content. Using trained copywriting techniques, we will craft a message that will encourage subscribers to engage with your email. For example, your recipients decide whether to open your email based wholly on your subject line, so this needs to be optimised. You also need a strong call-to-action to inspire your prospects to click through to your website or contact you. PlastikMedia know the terminology to get the best possible response from your mailshot.
We sent out an e-shot through PlastikMedia for a big product portfolio launch. On the morning it was sent, we've been getting a fantastic response! We've had plenty of enquiries already. Thank you for your help!
Matt Goodger, Plastribution
DELIVERY
As plastics industry experts, PlastikMedia manages an extensive, GDPR-compliant plastics industry and OEM database of over 16,000+ subscribers. Our email marketing service gives you access to deliver to this database to immediately increase your impact on the market.
Clean data is the key to mailshot delivery. Over 30% of your subscriber database becomes void every year due to company and personnel changes. Sending to dead email addresses is terrible for your sender reputation, so a clean list is imperative in reducing the chance of your mailshot ending up in spam. However, maintaining an extensive subscriber list is not a small task, which is why we do the hard work for you! Our UK & IE plastics industry dedicated database has been built up over the last seven years, and our team still spend time every day managing this and adding relevant plastics industry contacts. This data sets us apart from other marketing agencies.
The hard work we put into our data also allows us to segment our list according to your company's needs, meaning that only relevant companies receive your mailshots. Personalisation is also a significant new way to increase engagement. In fact, emails with personalised subject lines are 26% more likely to be opened, so we include personalisation on EVERY mailshot that we send.
REPORT
Your mailshot has been sent, but what happens next?
PlastikMedia provide a full post-send report, which includes all the important statistics, including total recipients, and numbers of opens and clicks. Additionally, the report provides you with information about the top subscribers who engaged with your mailshot. This gives you tangible data for your sales team to follow up, rather than waiting around for people to contact you.
Visit Our Work page to see examples of our mailshots or contact us to find out more information about our email marketing services.
DISCOVER HOW WE CAN PROMOTE YOUR BUSINESS
Please fill out the form below and our team will be in touch shortly.
PLASTIKMEDIA - MOULDING PARTNERSHIPS