Graphic Design for the Plastics Industry
All marketing material must look appealing to get noticed, so graphic design is at the heart of what we do. PlastikMedia can help you stand out from the competition, using stylish design and consistent branding to make your mark on the plastics industry.
We stay abreast of new design trends and use the latest software to create your designs, using your branding to establish consistency across all your company's marketing channels. Consistency is key to outstanding graphic design, ensuring that you make your mark on your prospects' minds
Smarten up your social media profiles with custom branded cover images, headers and profile photos to improve your visibility and drive engagement on social media.
Striking graphic design is required to get your adverts noticed. We design adverts and banners to your specification using your company branding and have opportunities to display them across our websites.
Want to advertise in an industry publication but need help with design? We can design an advert to your specification with a rapid turnaround.
There's no second chances when it comes to print! Let us ease your worries by designing and printing leaflets and other printed materials for your event or promotion.
We design and print unique and stylish business cards and other branded stationery, to help you stand out from the stack.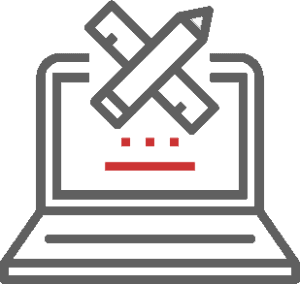 If you want an email promotion sending to your own database, let us handle the design and content, all you need to do is press send!
Fed-up with the same old stock photos? Freshen up your website or blog with unique custom images.
If your company logo needs a refresh or a touch up, or you'd like a seasonal or celebratory edition creating, get in touch!
Keep on brand with personalised media kits and style guides, created by us, in your image.
DISCOVER HOW WE CAN PROMOTE YOUR BUSINESS
Please fill out the form below and our team will be in touch shortly.
PLASTIKMEDIA - MOULDING PARTNERSHIPS